The Cubepack set is the first ever set of compression packing cubes that converts into different styles of carrying packs.
Travel like a pro knowing your belongings are safe from shifting around during travel, but also knowing you have three separate options of bags to use for your daytripping.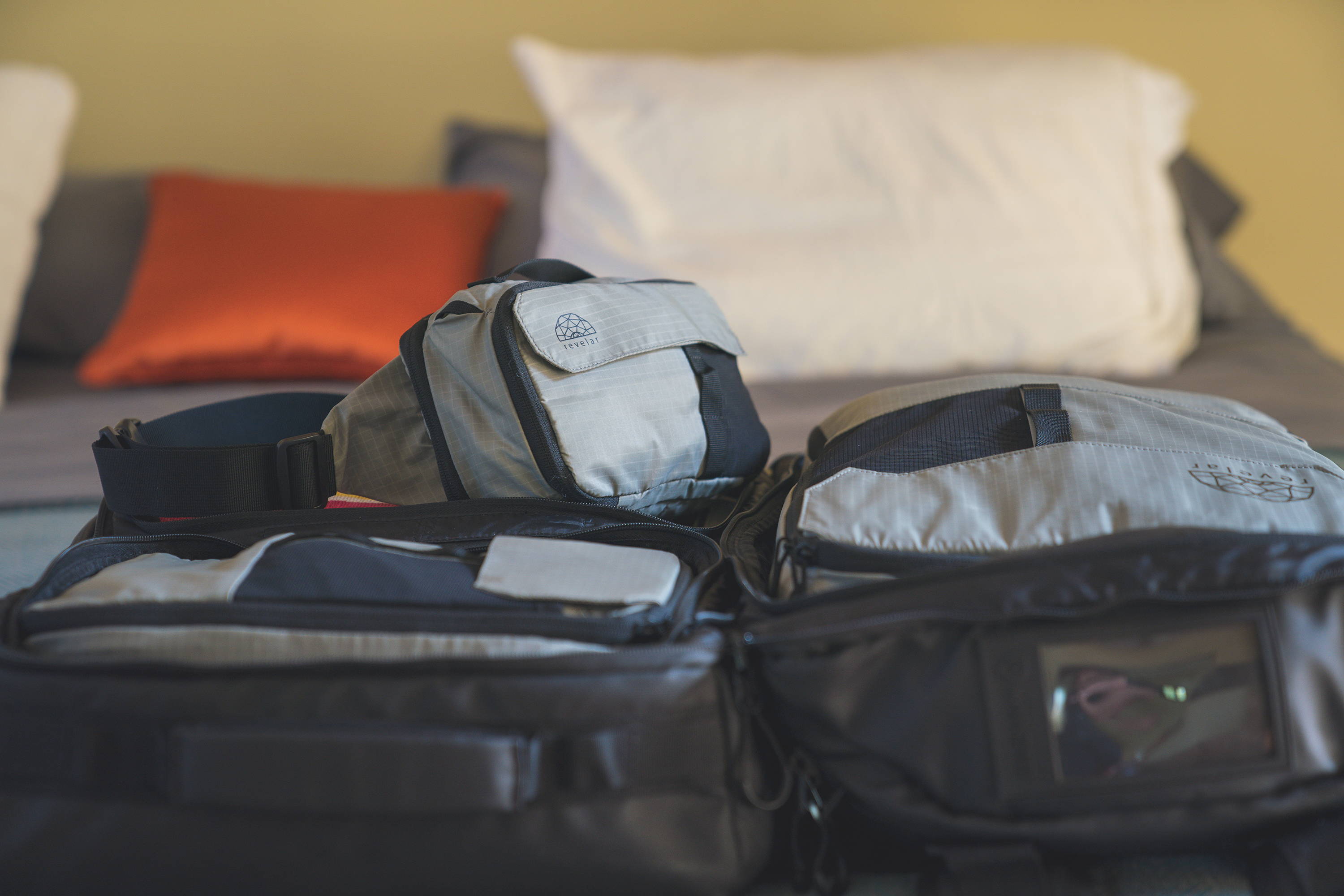 The Cubepack Set includes each size of our convertible packing cubes. These are high quality compression packing cubes that transform into different styles of carryall packs.
This system was designed so you can have the option for a hip pack, sling pack, or backpack after you get to your destination and unpack your luggage.
Each cube has a pocket in front with a magnetic flap closure, these are great for books, magazines, ipads, or other travel items that lay flat. There's an additional small mesh pocket for further organization.
The straps for each Cubepack tuck away when not in use and can easily deploy for use on your daily excursions traveling around.
Included Items
Size Small Cubepack
Size Medium Cubepack
Size Large Cubepack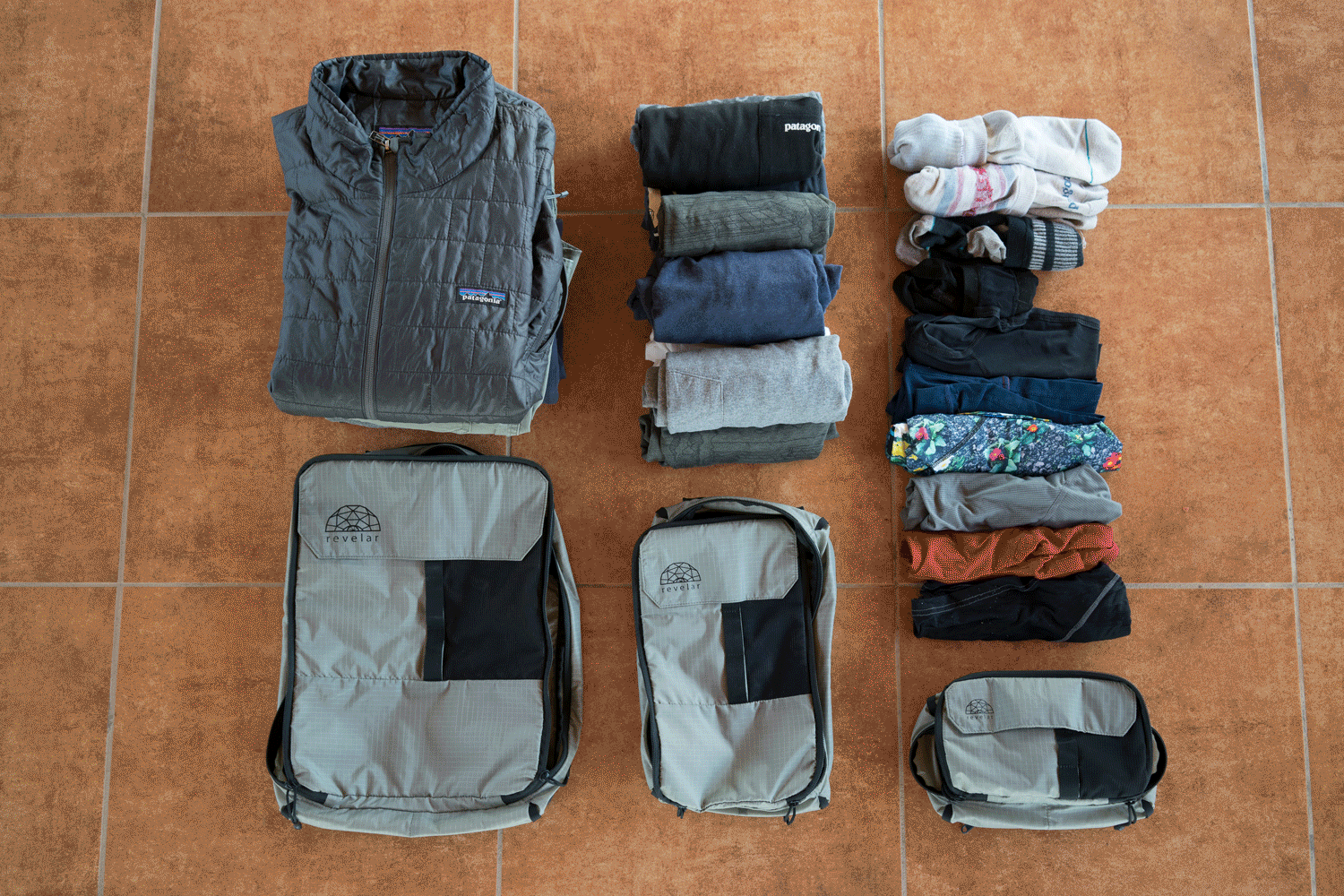 Customer Reviews
10/24/2019
Mikey
United States
Best Packing Cubes on the Market
I backed these killer cubes on Kickstarter and was not disappointed. From the start, they looked like a good concept and with the final product in hand, I can say I'm seriously impressed. Let me preface this by saying I'm a total bag nerd and have used multiple packing cubes previous to these. Most of my previous packing kits tore within a handful of uses and just felt cheap. Holding these in my hands, I can tell the fabric is durable and will last a lifetime. Simply said, they work. Best of all is their multi use function. I spend a lot of time on the road and after packing for every trip I always find myself forgetting to pack a small day pack and wondering how I am going to fit it in my luggage. That problem is no more. These wear just like any other pack, fanny, or sling and surprisingly carry more than enough comfortably. I'm already debating buying a set for my wife. Do yourself a favor and get these.
07/21/2020
Po M.
United States
Good quality
Very good quality cube pack .I got one for my husband and myself. I was happy to receive discount and I want to buy more in future.
06/26/2020
Joan G.
United States
Look Great (but unable to travel with them bc "pandemic")
Haven't had the chance to use them, since all 3 trips we planned for 2020 were cancelled.....but they look like they'll be helpful one day....
01/09/2020
Karen .
United States
Best Packing Cubes Ever!
I have used these on a couple different trips and am pleasantly surprised with how much of my stuff can fit in them! The small one is my favorite to use around town too. These feel like a high quality product and well worth the extra bucks. Thanks Revlar!
11/14/2019
Jesse M.
United States
First Use
These packing cubepacks were finally used on a trip to NYC and were a game changer. I would use the fanny pack during the day and my bf had the backpack. It was really nice to use these in our duffel to keep clothes organized, but the best part was having options once we got to the city. I've had other cheap packing cubes that lasted a couple trips before the zippers and seams would burst, these feel very well made and will last a long time.