The Cubepack set is the first ever set of compression packing cubes that can be used as different styles of carrying packs. The large turns into a backpack, medium, a shoulder pack, and the small is a hip pack.
Travel like a pro knowing your belongings are safe from shifting around during travel, but also knowing you have three separate options of bags to use for your daytripping.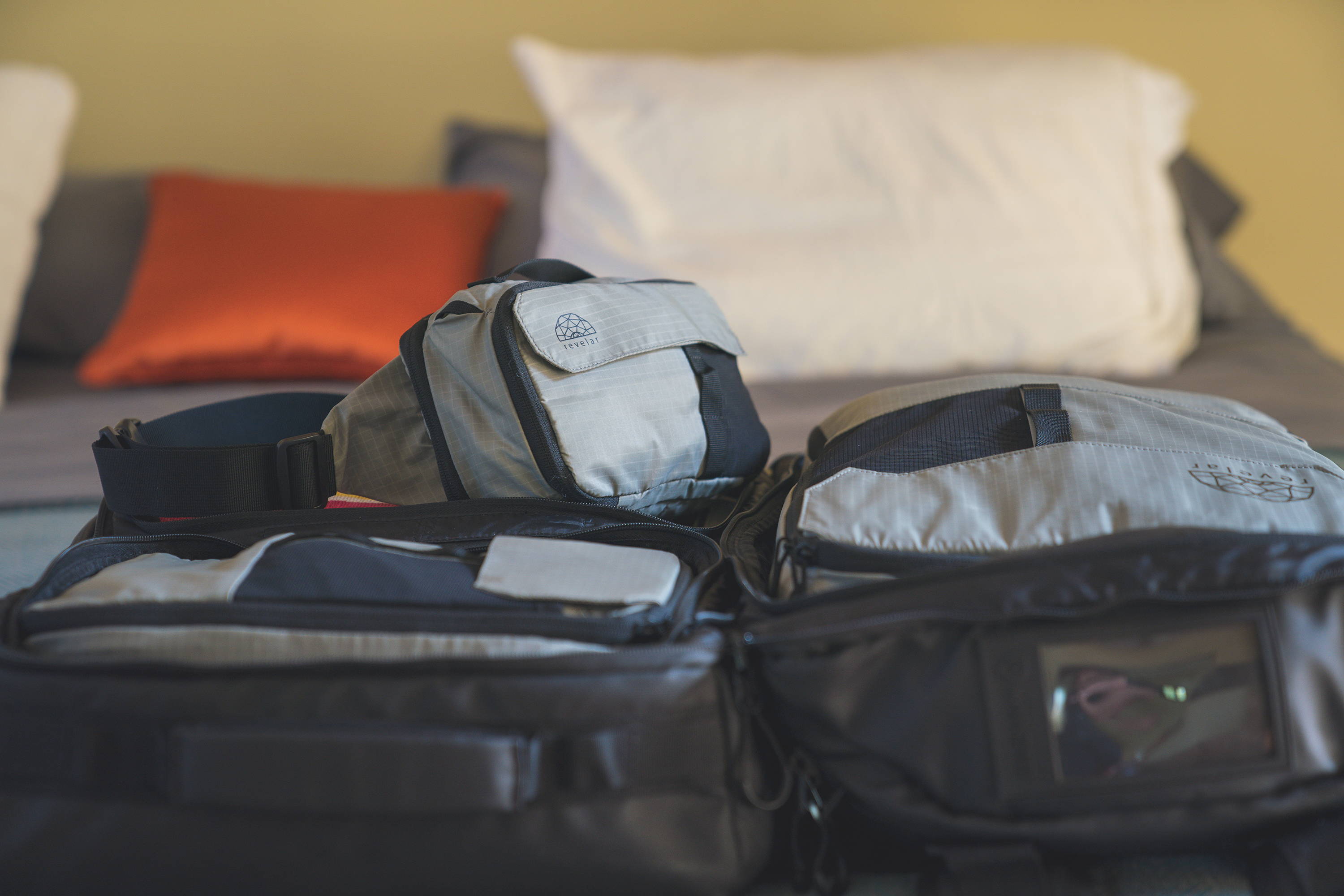 The Cubepack Trio includes one of each of our transitional packing cubes. You will receive 3 space saving compression cubes that transform into a hip pack, sling, and backpack.
Compression packing cubes are proven to make packing more efficient and space saving. We took it to the next level with Cubepacks by adding useful features to each cube.
Each cube has a pocket in front with a magnetic flap closure, these are great for books, magazines, ipads, or other travel items that lay flat. There's an additional small mesh pocket for further organization.
The straps for each Cubepack tuck away when not in use and can easily deploy for use on your daily excursions traveling around.
Cubepacks are made of a durable ripstop nylon and are built to outlast all your travels.
Included Items
Size Small Cubepack
Size Medium Cubepack
Size Large Cubepack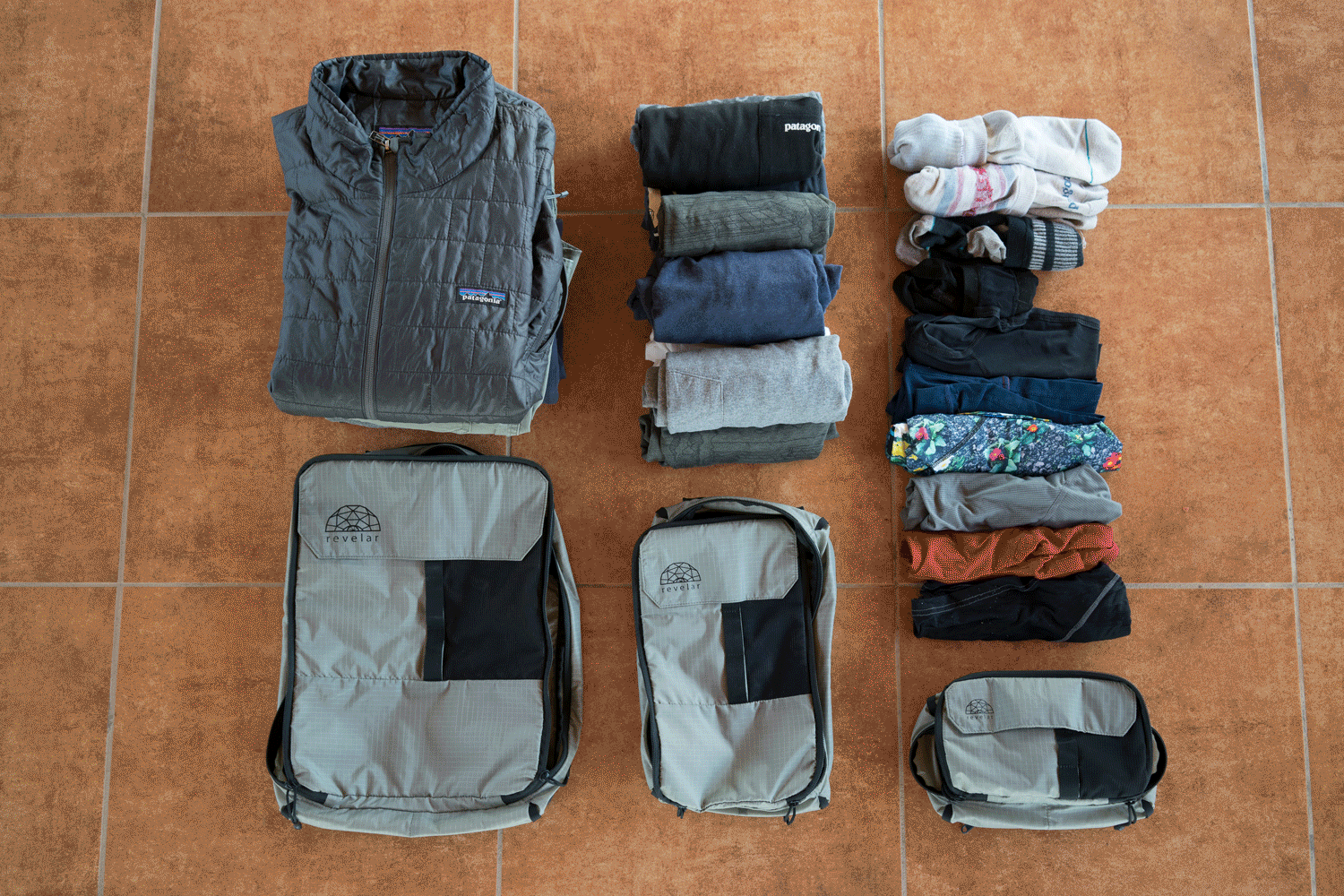 Customer Reviews
11/14/2019
Jesse M.
United States
First Use
These packing cubepacks were finally used on a trip to NYC and were a game changer. I would use the fanny pack during the day and my bf had the backpack. It was really nice to use these in our duffel to keep clothes organized, but the best part was having options once we got to the city. I've had other cheap packing cubes that lasted a couple trips before the zippers and seams would burst, these feel very well made and will last a long time.
11/12/2019
Julie
United States
favorite new packing cubes
Very excited to have new packing cubes to travel with. The sizes are perfect, I use the small for socks, the medium for shirts, and the large for pants and jackets. I love having new day bags to use while traveling too!
11/05/2019
Colin .
United States
Love these!
Ordered and received shortly after. These are a great addition to my travel luggage, it's a great idea and product.
10/27/2019
Brendan
United States
Packing cubes and more
Just ordered these and received them 2 days later. I love how each packing cube can be used as different bag. I like how each one has a pocket on front with magnets. I stuffed them pretty full to see how the zippers would hold up and they look very durable. Will report back after using on some trips.
10/24/2019
Tony
United States
Finally!
I backed these on Kickstarter and just received them. I have been using Eagle Creek packing cubes up until now and can't see any reason not to use Cubepacks now. I'm honestly surprised nobody has come up with this design before. They feel more durable and are sizes comparable to other packing cubes I've had, but these are obviously much more useful. Would highly recommend, especially to any serious travelers.