The Cubepack set is the first ever set of compression packing cubes that converts into different styles of carrying packs.
Travel like a pro knowing your belongings are safe from shifting around during travel, but also knowing you have three separate options of bags to use for your daytripping.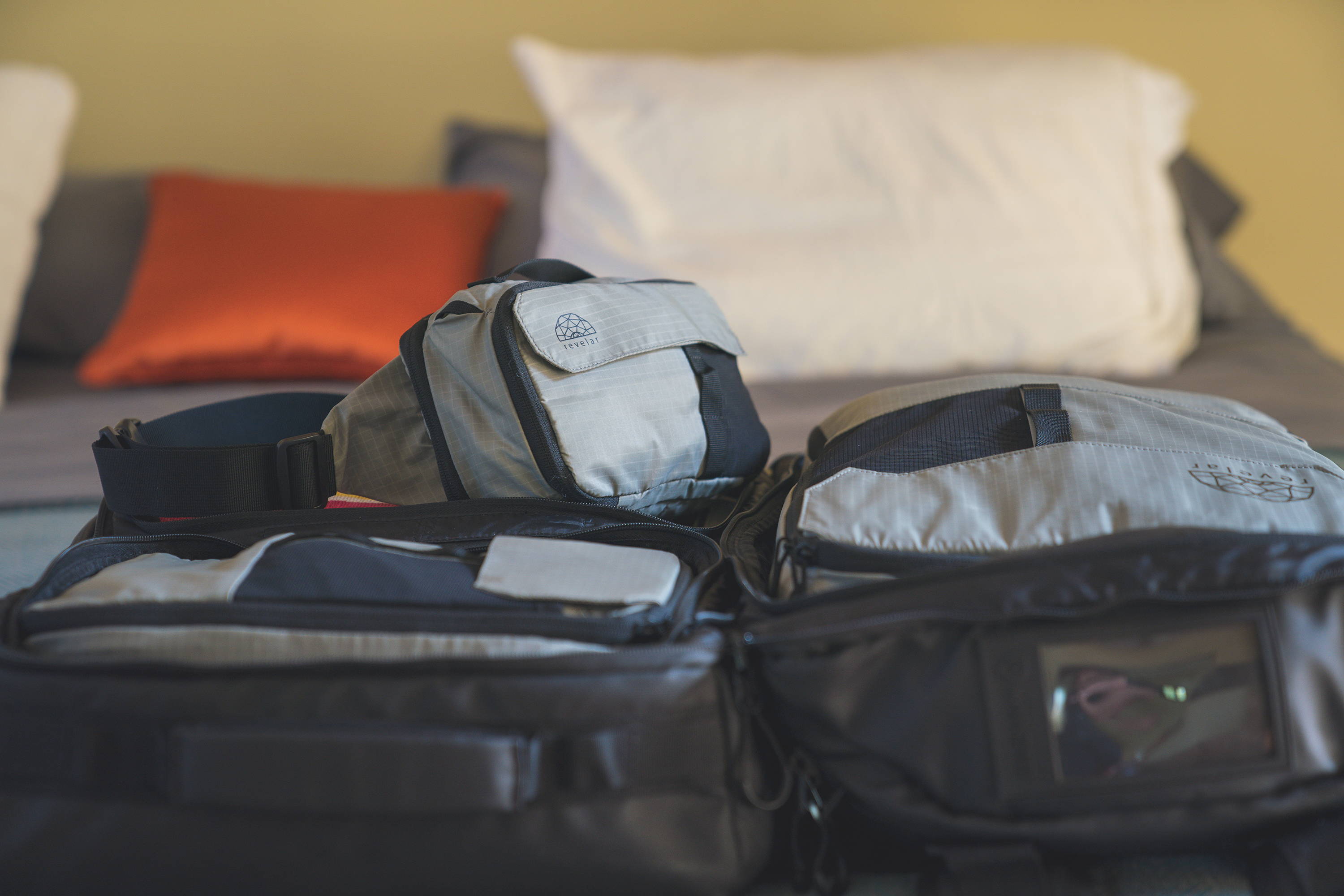 The Cubepack Set includes each size of our convertible packing cubes. These are high quality compression packing cubes that transform into different styles of carryall packs.
This system was designed so you can have the option for a hip pack, sling pack, or backpack after you get to your destination and unpack your luggage.
Each cube has a pocket in front with a magnetic flap closure, these are great for books, magazines, ipads, or other travel items that lay flat. There's an additional small mesh pocket for further organization.
The straps for each Cubepack tuck away when not in use and can easily deploy for use on your daily excursions traveling around.
Included Items
Size Small Cubepack
Size Medium Cubepack
Size Large Cubepack